I've been blown away by the Solus3Ds level of detail at 25 microns. I've been a bit slow at getting the hang of all the hardware but by pretty much following the tutorials on this forum (and some help from Mark) I've gotten to the point where my only failed prints are due to poor supports. I've been using ZBrush to create all models and then exporting to the B9 Creator software. Then reimporting to ZBrush with supports, Dynameshing everything (creating one one skin for the whole object) and optimizing, before exporting to Contour. I'm still using an early version of Contour and will upgrade soon. I find this system works pretty well so I've not gone looking for an alternative way of doing things.
I've been using the Solus3D to print parts for 1/16 scale models for molding and creating resin kits. I see some really amazing resin kit work in the gallery here, but I'm not sure if anyones been doing 1/16th scale at 25 microns? I'm also working on 28mm multi part miniature prints currently and I'm really pleased with the results so far.
I've set up a website and webstore and plan to try to sell resin kits online as a sideline. My first few projects are complete and I've got my first product ready to go.
I'll post any new stuff I print here.
All prints are done on the Solus3D. I'm not sure how I managed to get by before my Solus!
Website:
http://www.rogans-heroes.com/
Vids of the Zbrush models pre-cutting up for print:
https://www.youtube.com/channel/UCIBSgb ... cY0FQV7wnQ
Here are some shots of my first project 'Dogman Vs Deadguy'. It's 33 different parts all prtinted on the Solus3d at 25 microns. I think the longest part took 8 hours to print.
Apologies for the poor quality of the photos. I need a better camera. :/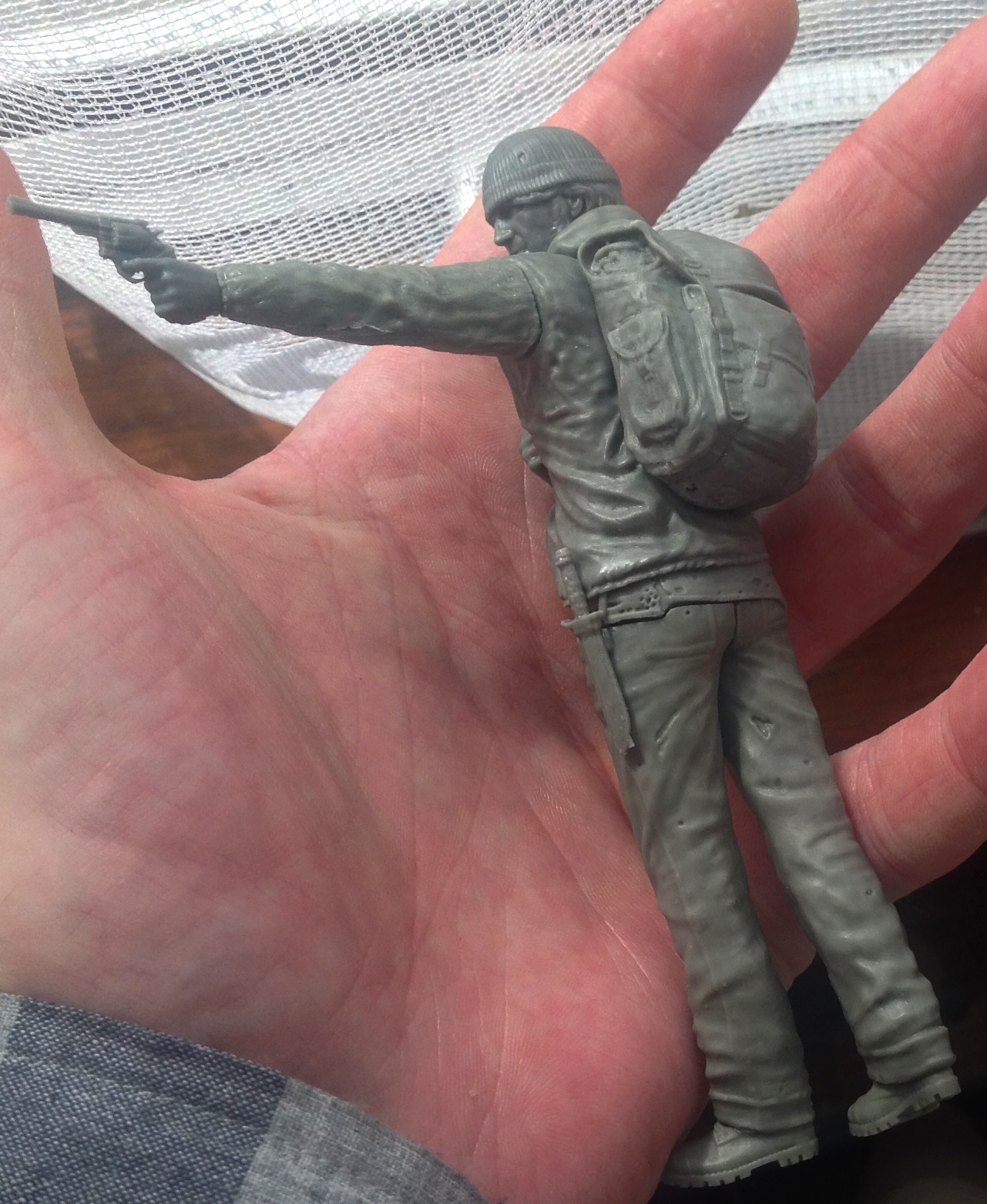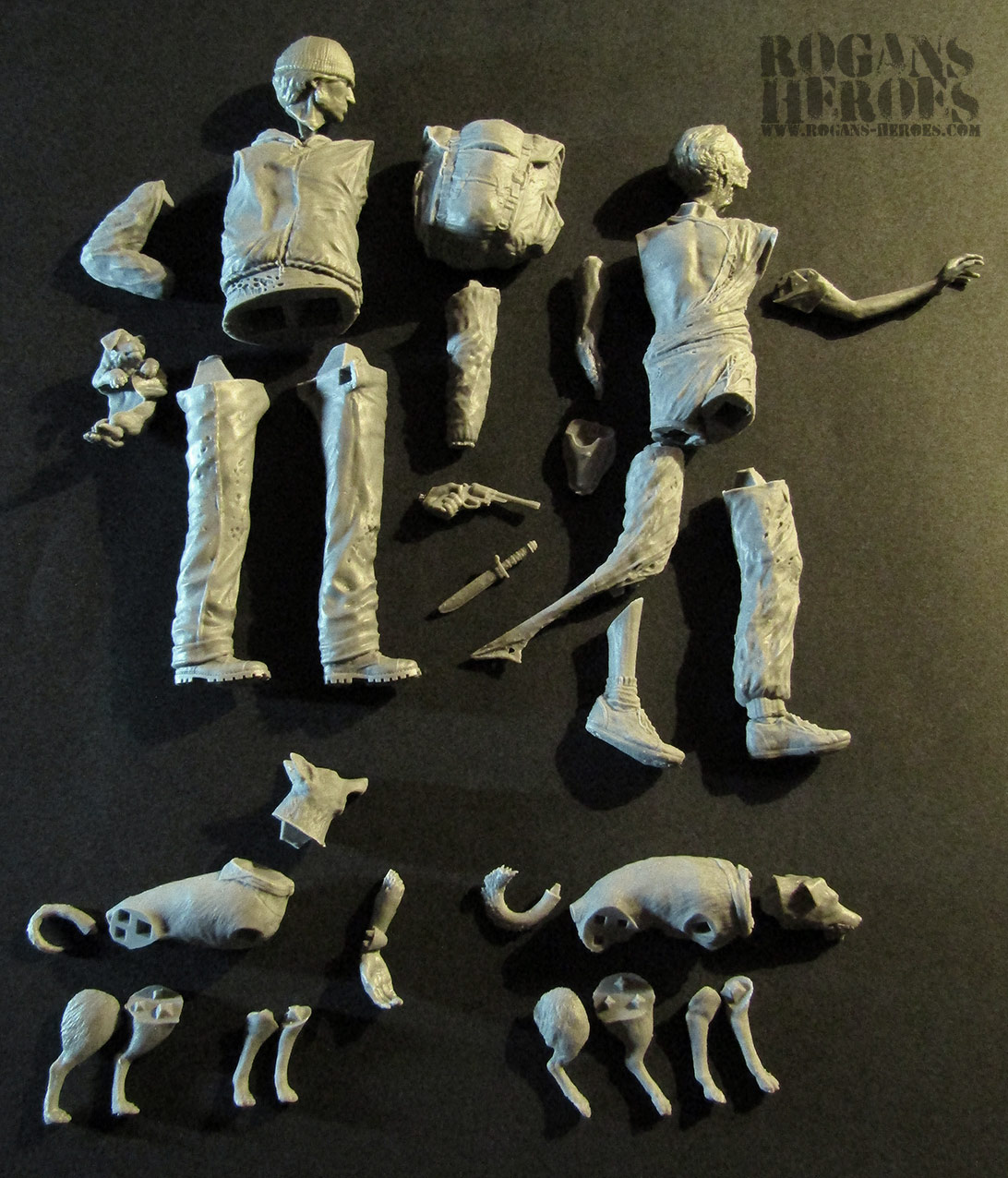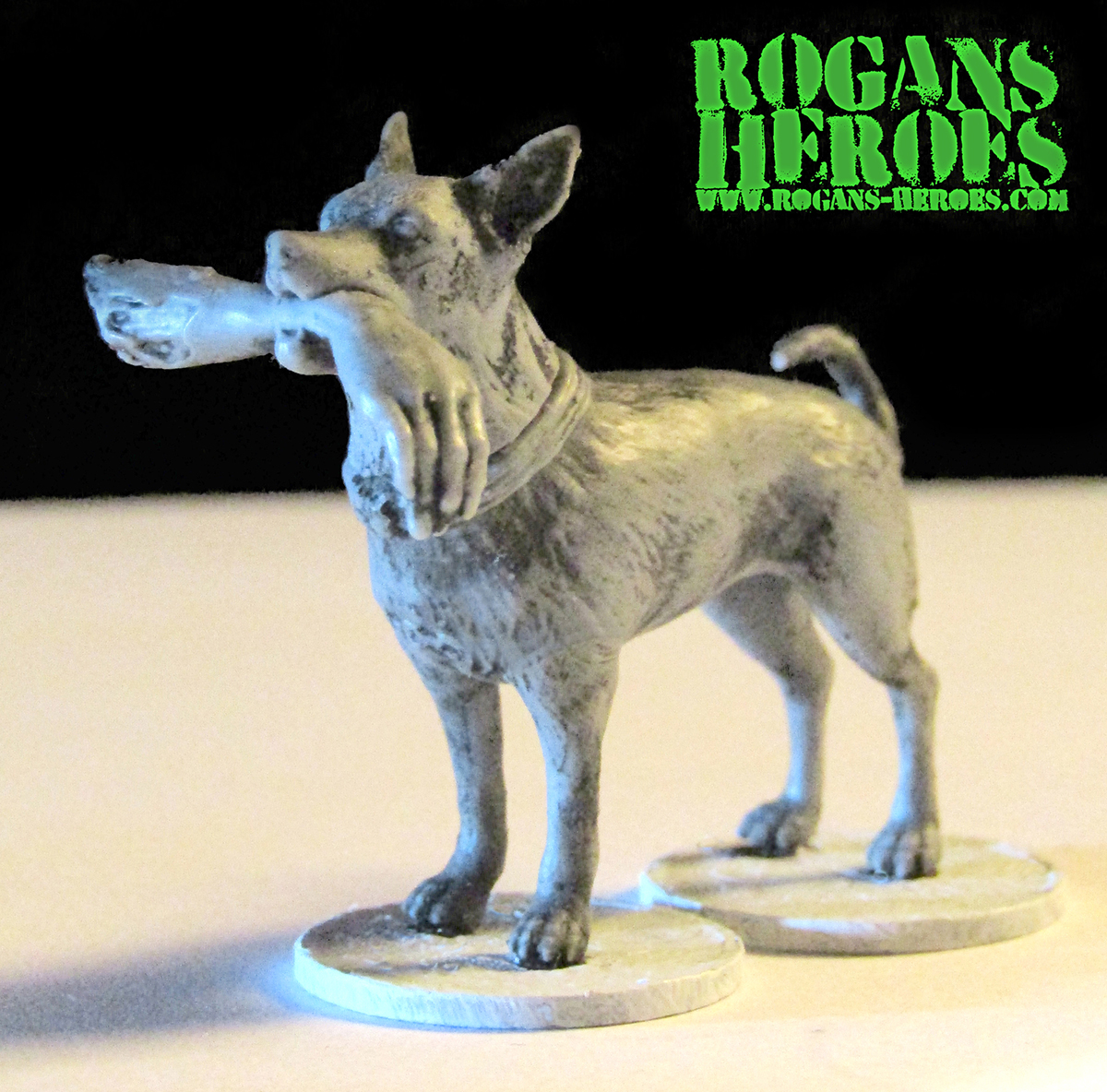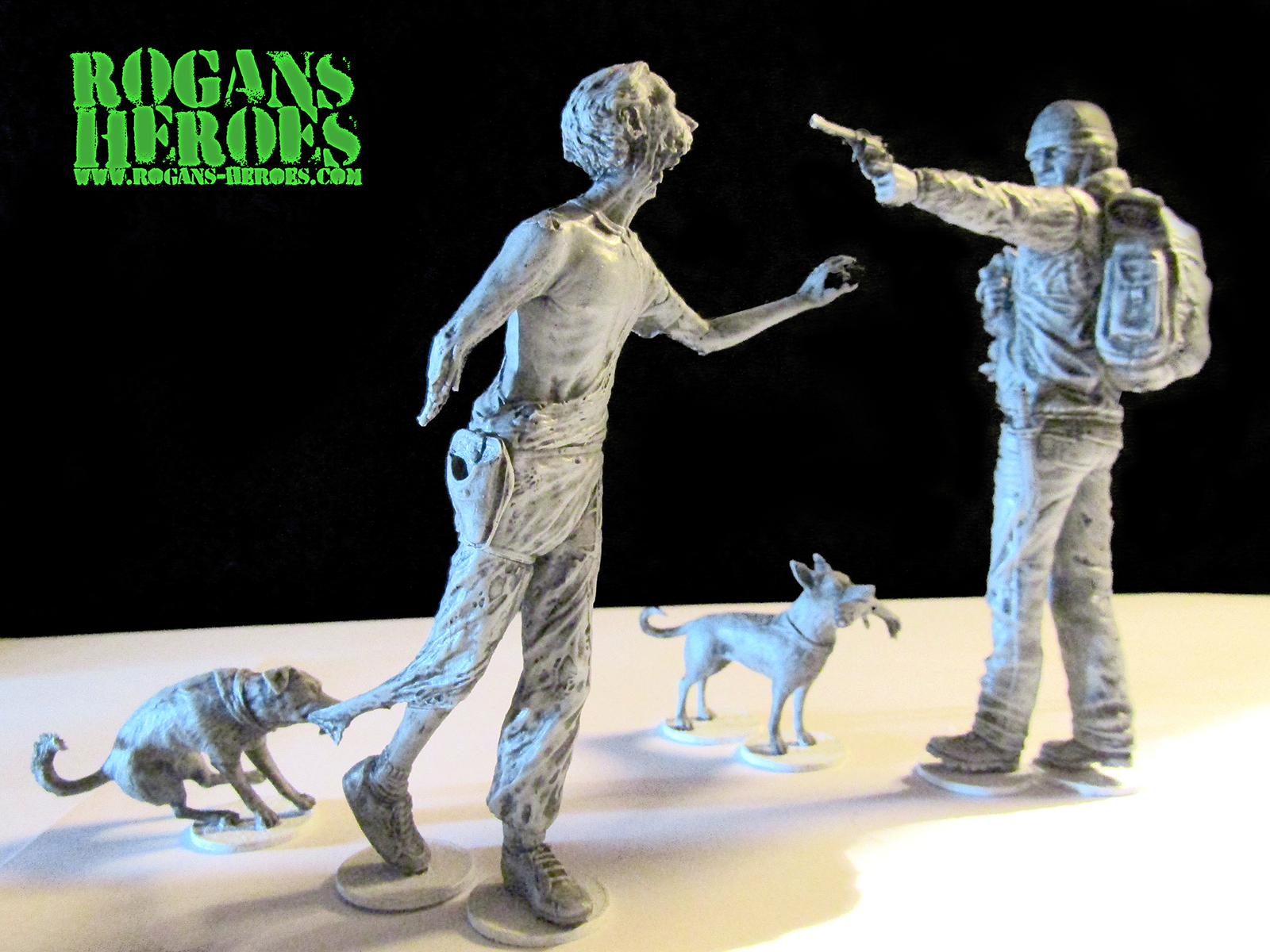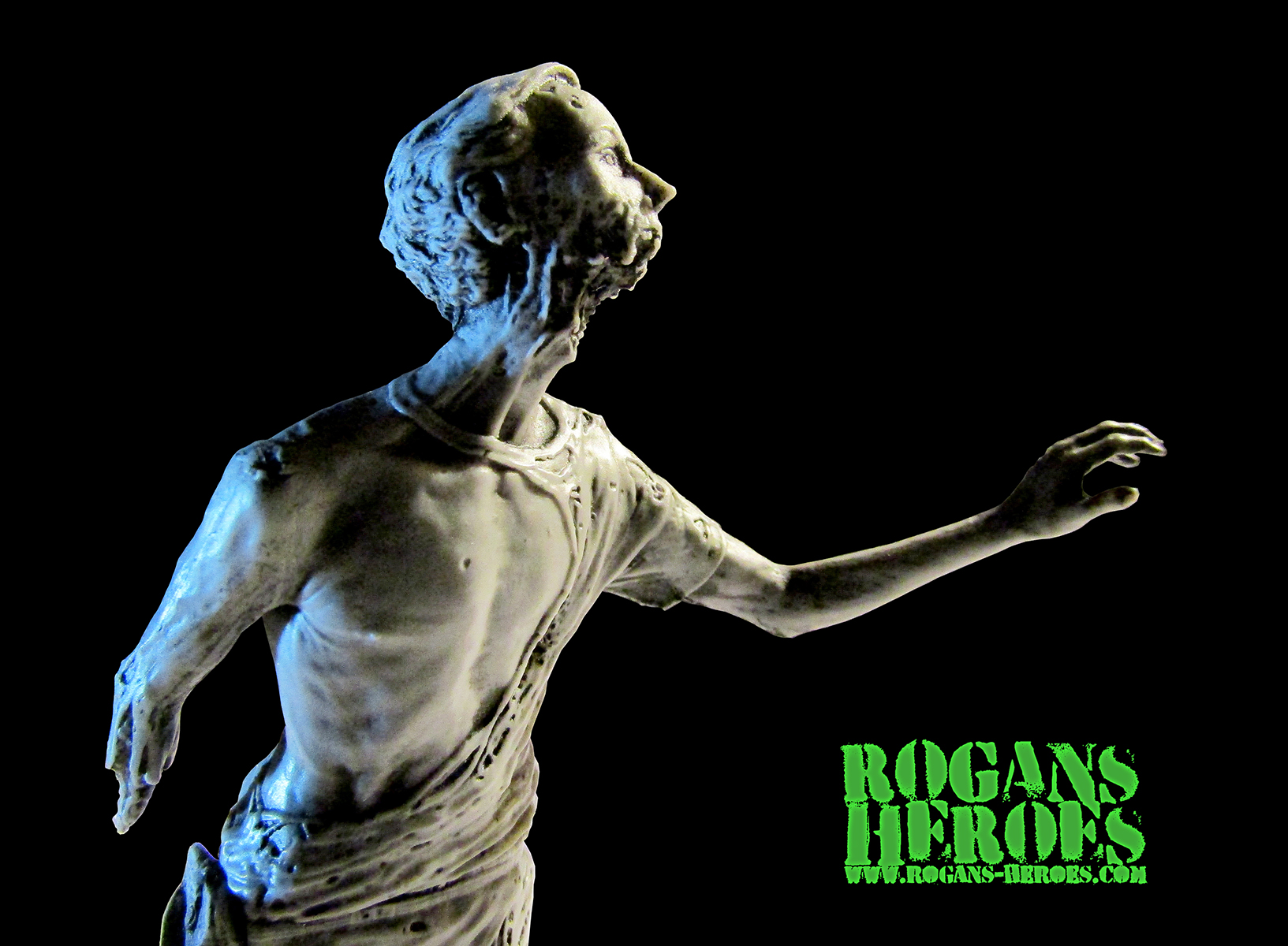 Project number 2. 1/16 scale North Vietnamese Army Female Irregular.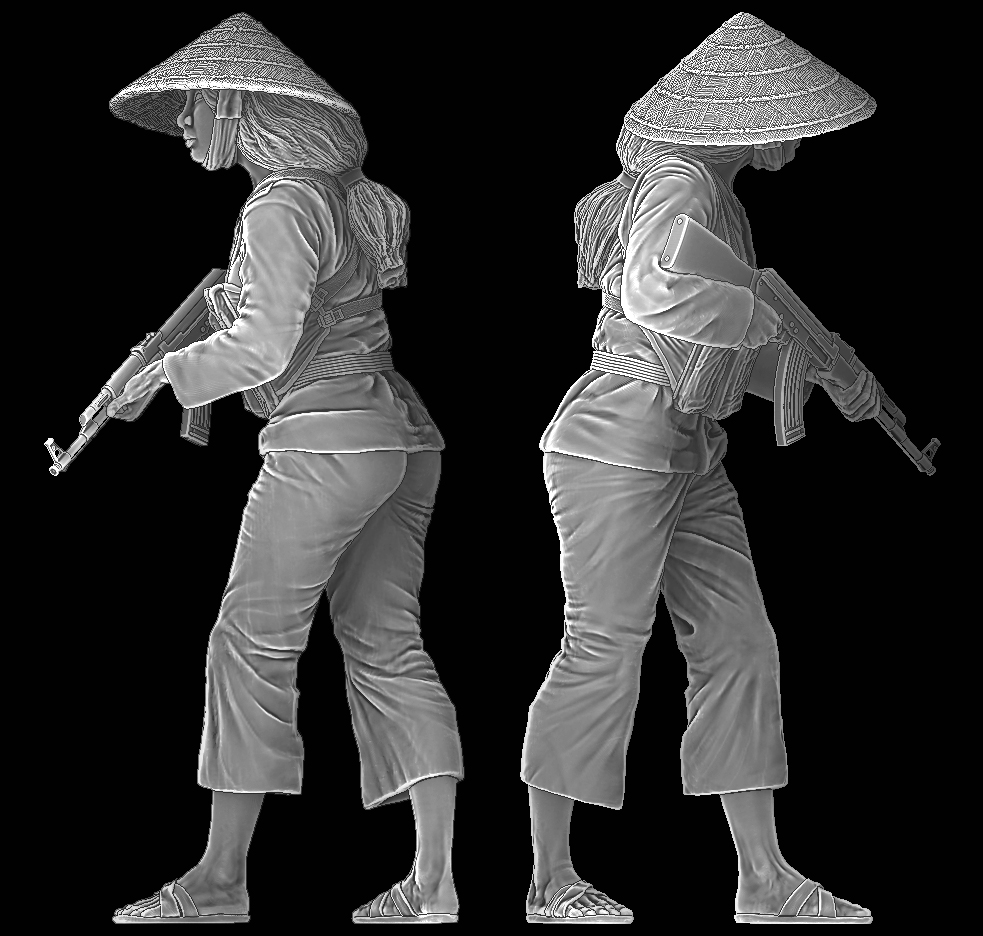 Standing next to a 55mm multi part version (also created on the Solus3D).